Do you know...What makes employees remarkable?? Being a business owner for over 20 years, I have had the good fortune of hiring, and supervising some remarkable employees. You know them when you work with them. You wish all of your employees were like them. According to an article this month in INC Magazine, there are EIGHT QUALITIES OF REMARKABLE EMPLOYEES. for more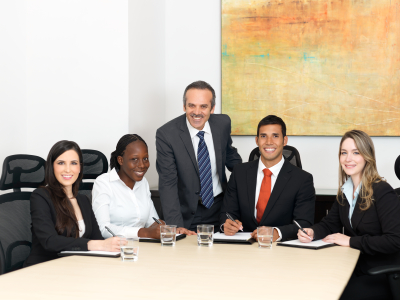 If you are like me and have had the good fortune of hiring and supervising remarkable employees..you will think of certain employees when you read this article. Hopefully you will recall them being in your employ on a long term basis, providing strong value to your organization all the while.
So, once you employ these remarkable folks, it is certainly advisable to ensure that you have a good plan for employee retention. As part of employee retention, keeping employees engaged, productive, healthy and providing opportunities for them to expand their skills, knowledge and experience while in your employ are key components in that plan.
Whether you are a company of 2 or a company of 200 or 2000, losing a remarkable employee is not desirable. Studies clearly show that dollars invested in employee retention are considerably less costly than replacement costs. So, what does your plan look like?
Here are 5 ways to help you retain your remarkable employees:
1. Hire the best fit! Ensure that they are a good fit not only with the job description, your company culture and the core competencies that you have benchmarked as being critical as a top performer in your organization. We recommend utilizing a good assessment tool to ensure success.
2. Identify learning/training opportunities right from the start! Keep them engaged from day one and begin investing in them for now and for the future. Don't wait until they get disenchanted with lack of acquiring new skills, talents and/or lack of growth at your company. A good assessment that you have used in the hiring process will also identify at least part of what that learning/training areas will look like and how to prioritize them.
3.Choose your health plan wisely! Many health plans offer incentives for your employees to become/stay fit and healthy. As part of your wellness policy (yes it is important to have one clearly defined) perhaps you would look at flexible spending accounts where the employee can choose to spend dollars at a health club, on nutrional programs, etc. A healthy employee is a productive employee.
4. Offer other benefits/incentives! Employers will offer clothing allowances for sales, public relations and other employees.They may offer business image enhancement programs in conjunction with the allowance. In addition, good training programs can keep their employees engaged, and more productive. A good business image is critical so that when a promtion becomes available...the employee looks the part of the next role. The point being that they need to look the part well before they are considered for the part. Only an ongoing business image program will be effective. Employees who are continually overlooked for promotion will seek employment elsewhere.
5.Promote them! Promote your remarkable employees into new positions where they will continue to be successful and engaged at your company! Make sure that you benchmark ( you will have the employee profile from the time of hire) the with the core competencies of the new role that will ensure that they will continue to be the top performing remarkable employee that you hired!
As the economy continues to recover; historically employee turnover rates are as high as 60% or more. Employee engagement and employee retention are top of mind in companies who want to continue to thrive in the coming years. It is NEVER too soon to begin making these a part of your HR focus.
---
For over 30 years, Accurate Resource Group Inc. is Your Small Business Solutions' Strategist for small businesses (under 250 employees) with a sweet spot of fewer than 50 employees. Kathy M Barron is founder, president and a principal consultant. For more information visit www.accurateresourcegroup.com and view the HR Consulting support for small businesses OR email kbarron@accurateresourcegroup.com